Ahead of Storm Ciara, Saturday 8th of February was quite a calm day and with nothing else planned I decided to get up early and go for a walk. I need to do this more as it does get me away from a screen and allows me to clear my mind of other stuff, much in the same way as caving and bouldering does.
The walk I chose was a section of the Calderdale Way , which is a 50 mile, multi-day circular walk around Calderdale in West Yorkshire. The section I was aiming to do was from Ripponden to Pecket Well, but I ended up cutting it short (more later) I started shortly after 8am just as the sun was rising which was nice to see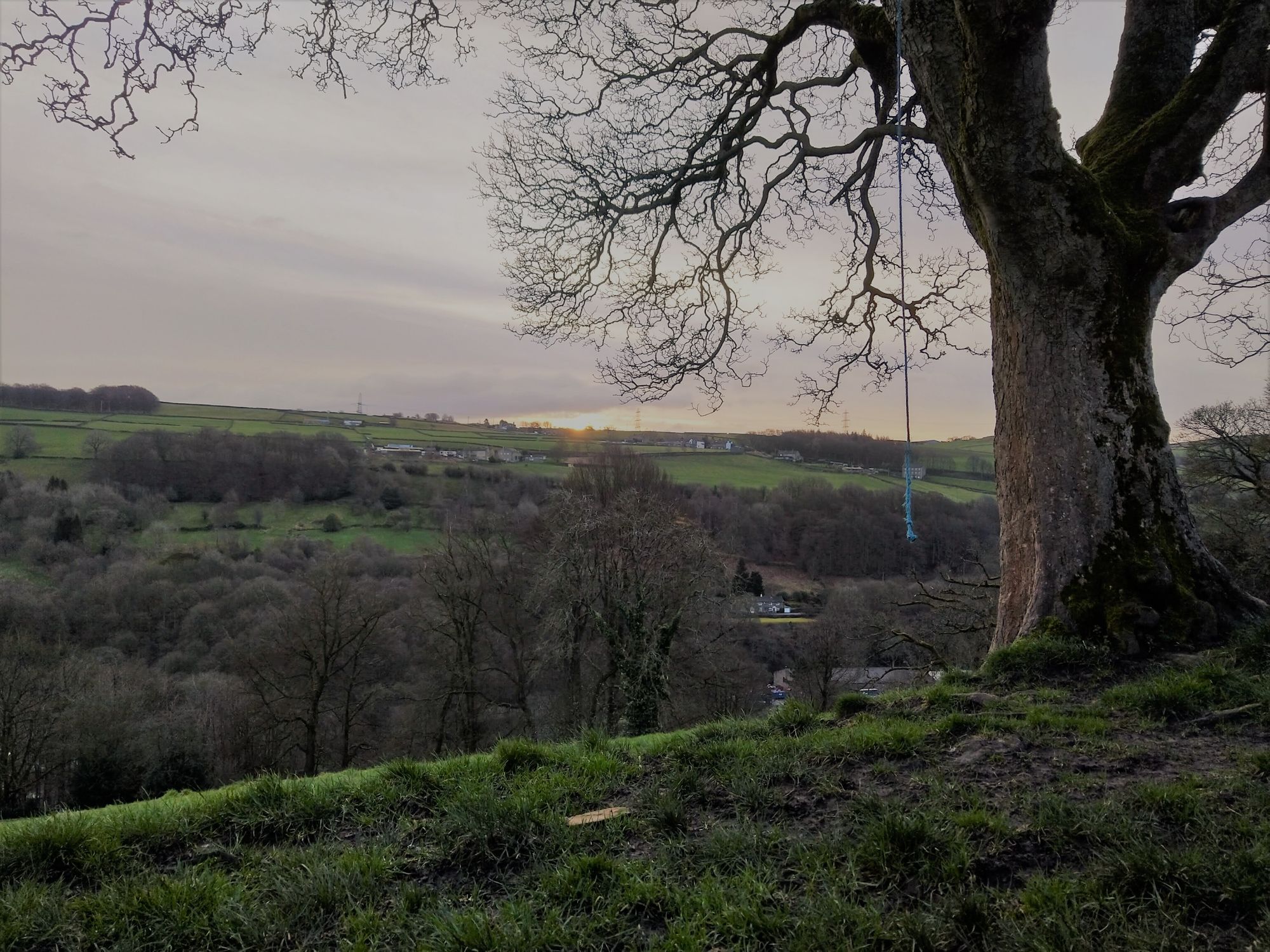 I'd done the Ripponden to Crag Vale section a few weeks earlier so I didn't need to refer to the map for this bit. After getting to Mill Bank I re-checked the weather forecast and it was still looking good for the hours I'd be walking for. I generally use the BBC weather app day-to-day, but when doing outdoors things I also use the XCWeather app. I prefer the visual layout of XCWeather for it's display of expected rainfall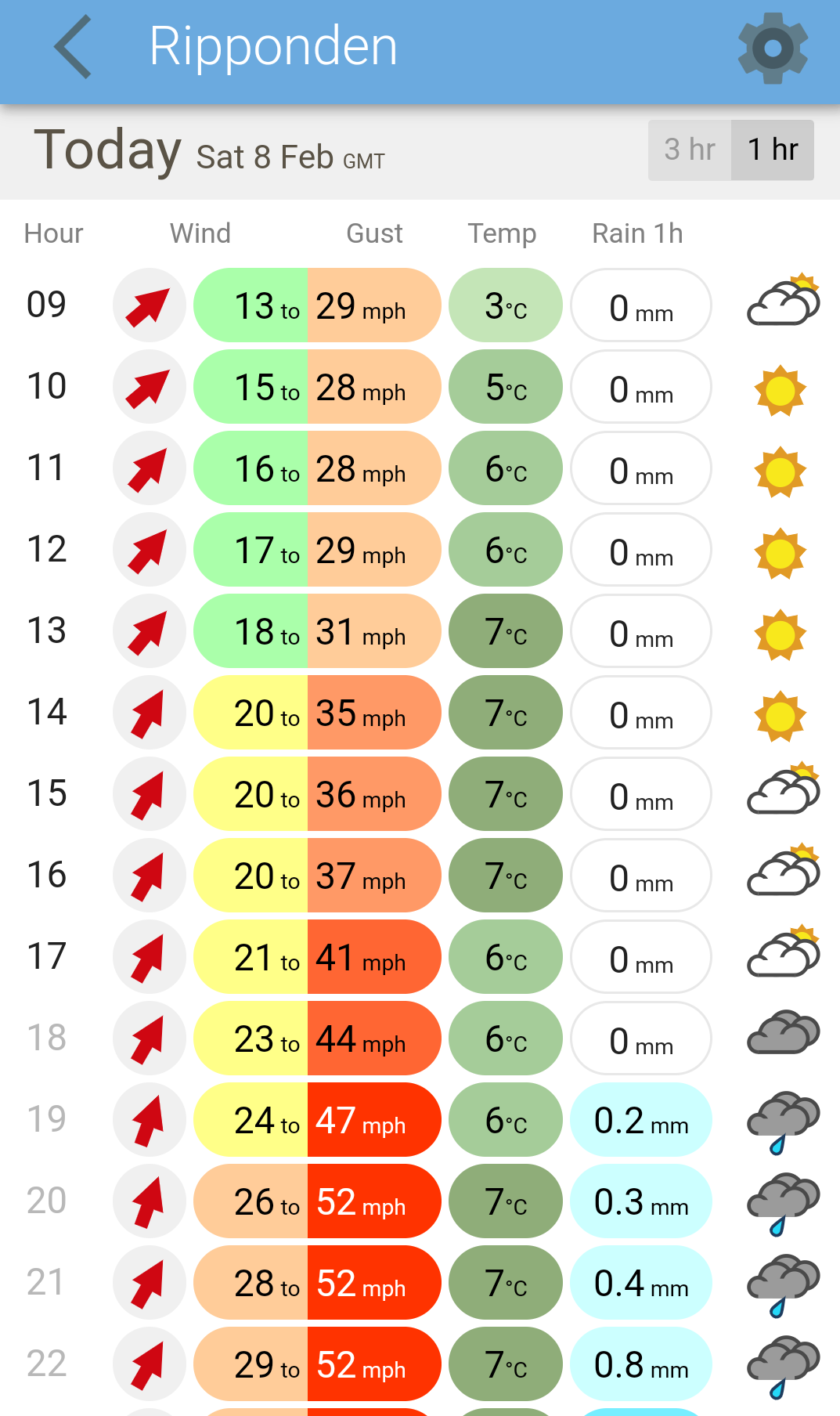 Off up the other side of the valley I came across an interesting sight - the barbed wire across the top of a fence blowing in the wind which over time has caused groves to be cut into the wood. The power of nature is amazing.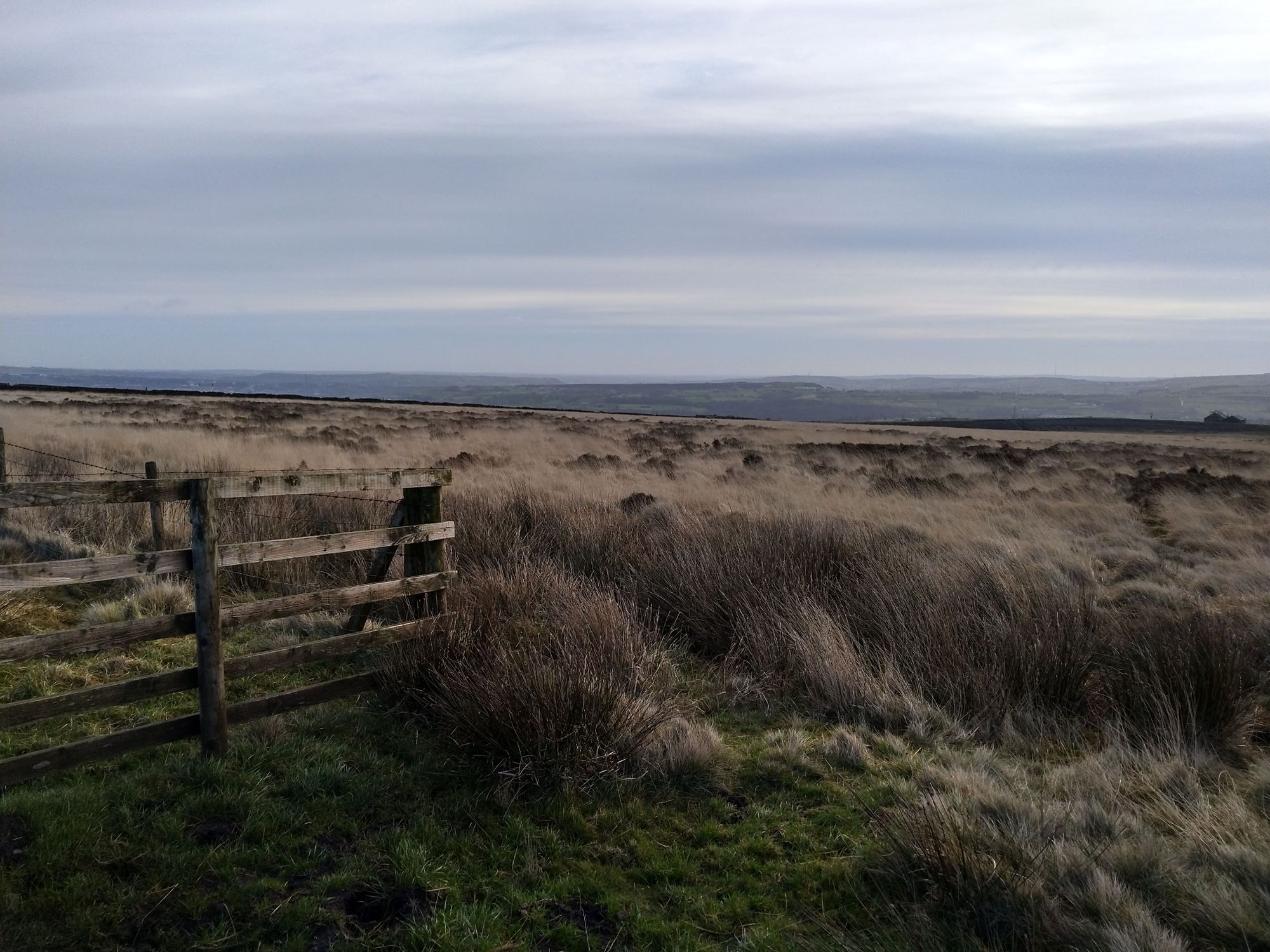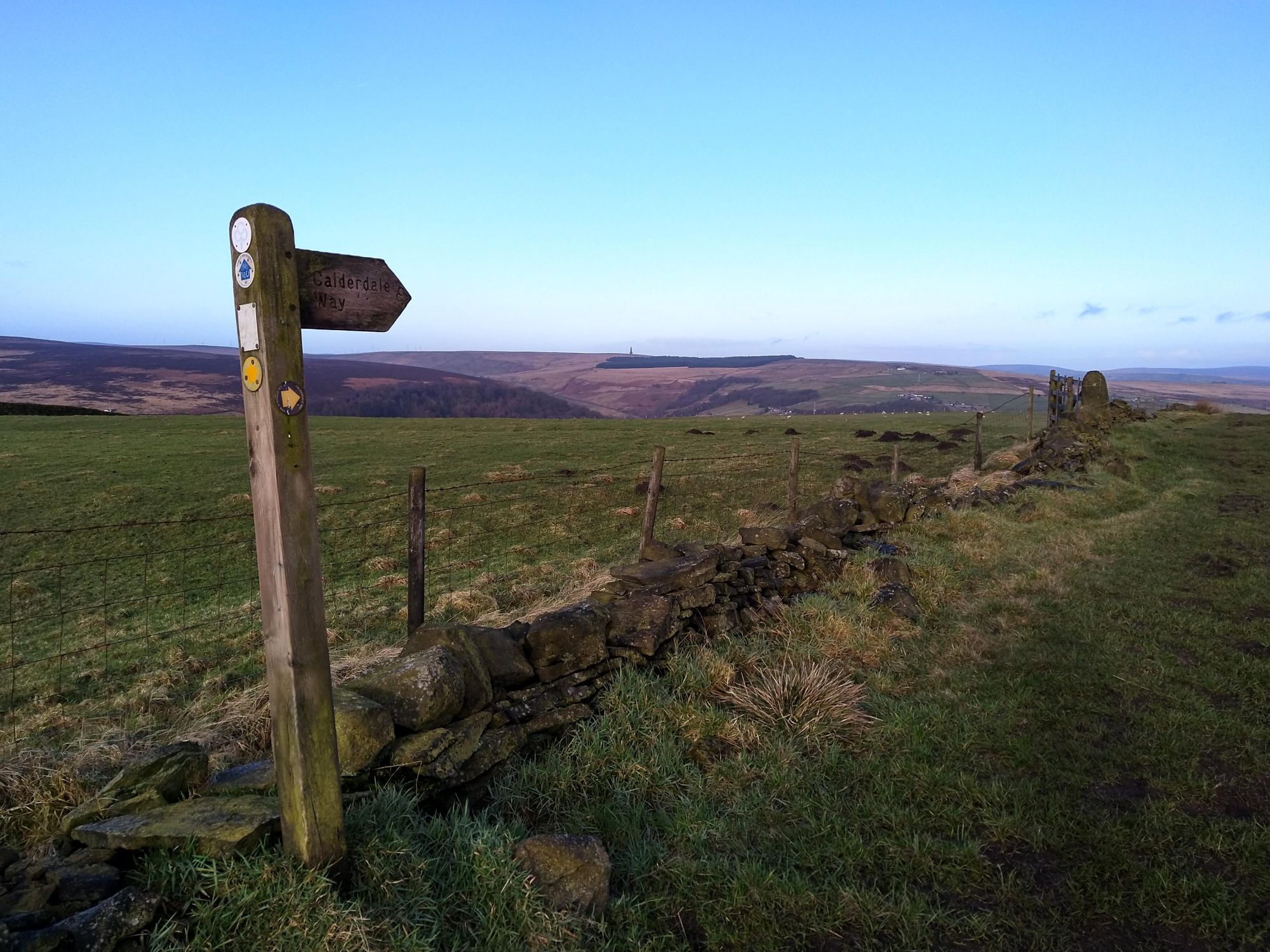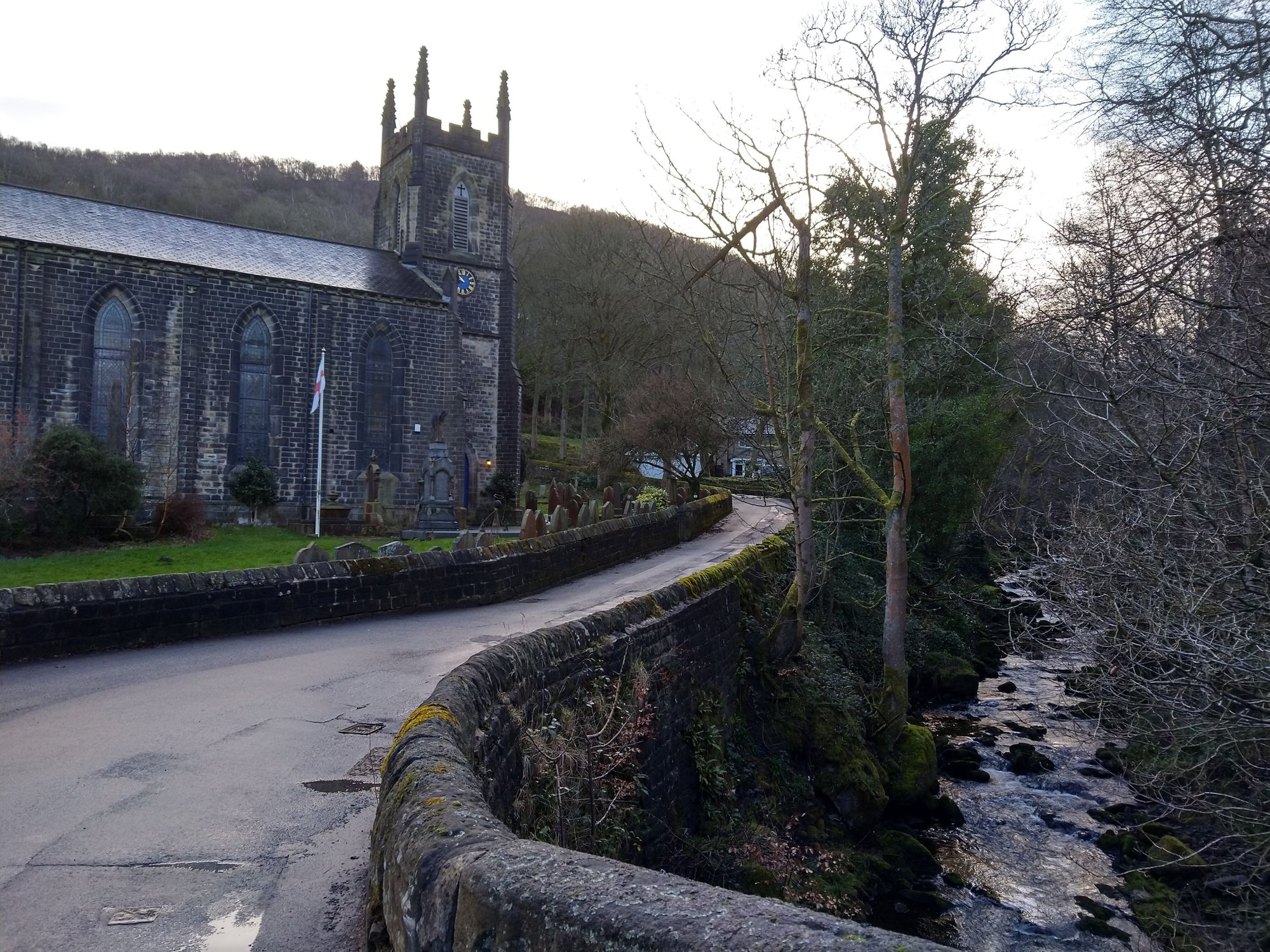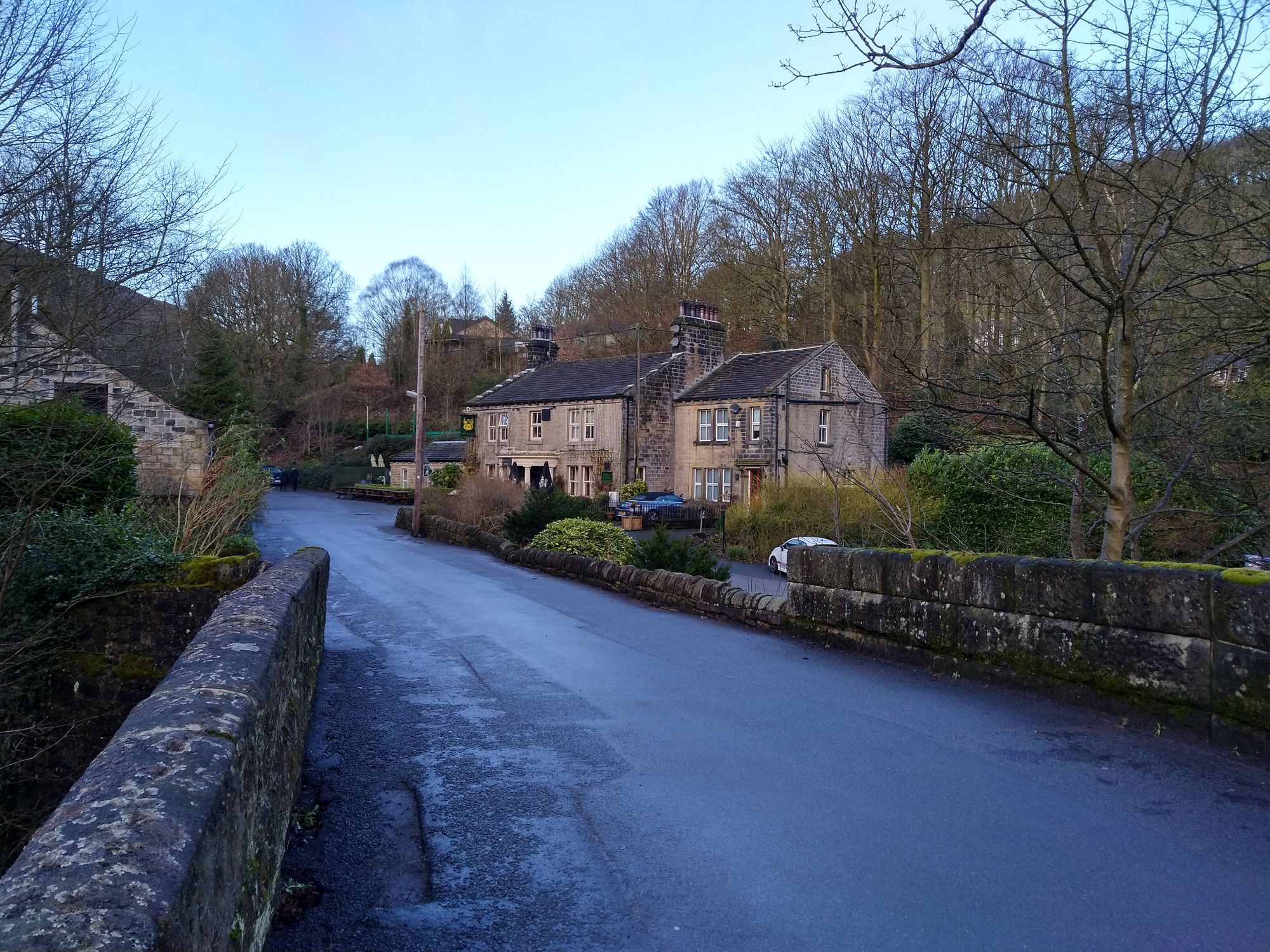 Once I got to the Hinchliffe Arms in Crag Vale I got my map out to confirm the route. I didn't need to, the the Calderdale Way is well marked, but I always like to check with the map. I was just going round Withens reservoir when I realised my left foot didn't feel right - was this a blister forming? I haven't had a blister as far as I can remember so this was inconvenient and a novelty! I stopped and put on a blister plaster and reconsidered my goal for the day. It was 10am, I'd done 7 or so miles out of a planned ~20 - unless everything was brilliant after this, getting to Pecket Well wasn't going to be plesant. And sadly it didn't get better. Shortly after starting walking again I got muscle tightness in both thighs which was a bit painful so I decided to slow down my pace, and just get to Todmorden where there would be food and transport links to get home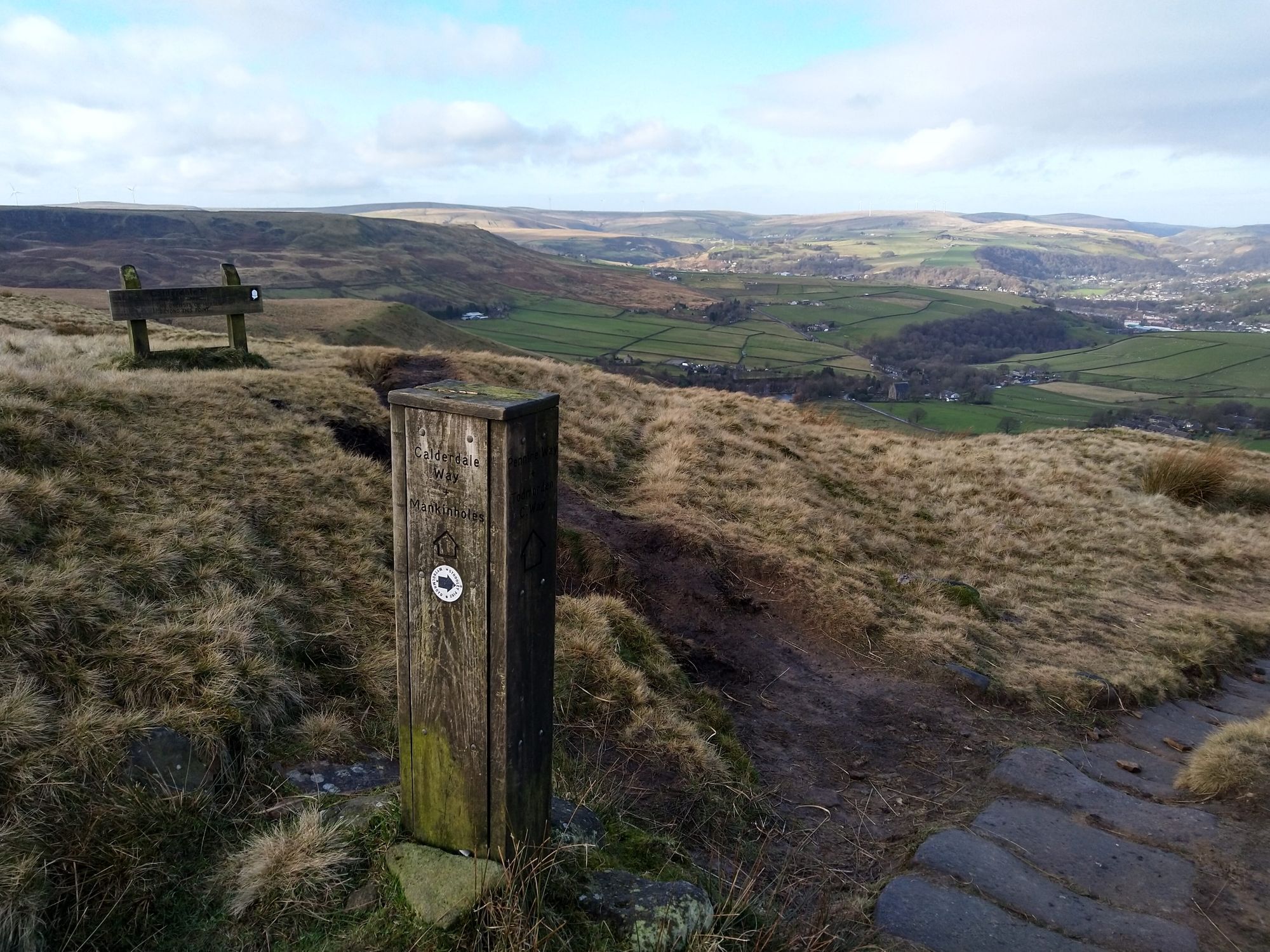 I plodded along, crossing the Pennine Way, going through Mankinholes and Lumbutts arriving in Todmorden around noon. I headed for the White Hart (a Wetherspoons) for a sit down, rest and had a brew; afterwhich I headed to the train station for the trip back to the start in Ripponden
Overall, MapMyWalk recorded an 11 mile walk which I did in just under 4 hours averaging 2.75 miles/hr. When I exported to OS Maps it showed 10.5 - odd. Next time I'll see if I can get a bit further and explore more of the Calderdale Way