Andy called out for interest in a trip and Roger, Alasdair and I were available.  Swinsto Hole pull-through was decided.  After breakfast we headed up to Valley Entrance, got changed and walked up the hill to Swinsto Hole.  The weather was dry, but cold, with a covering of snow on the plateau.  It was nice to get into the "warmth" underground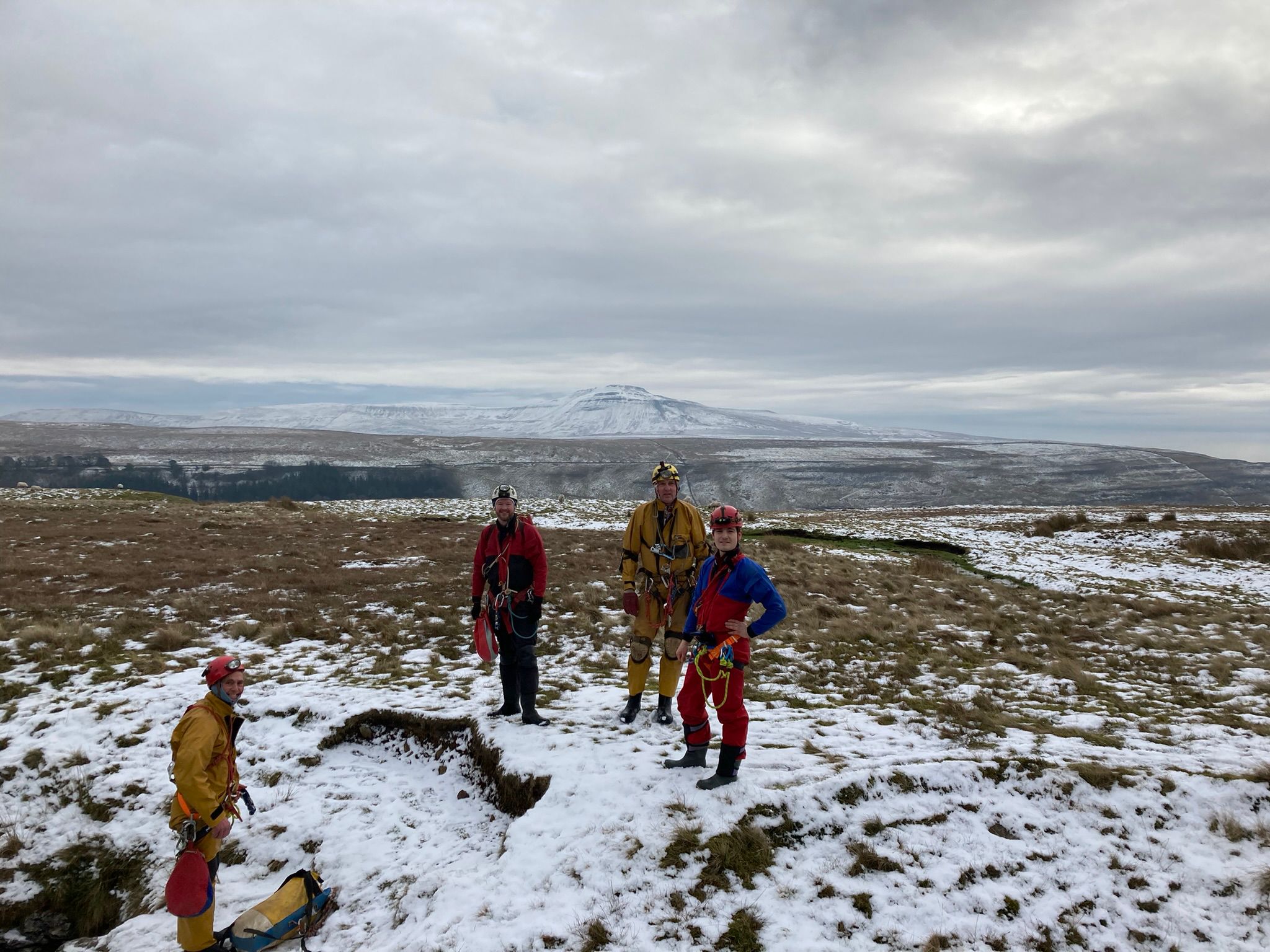 After a brief crawl we came to the 1st pitch and an in-situ rope sped up the descent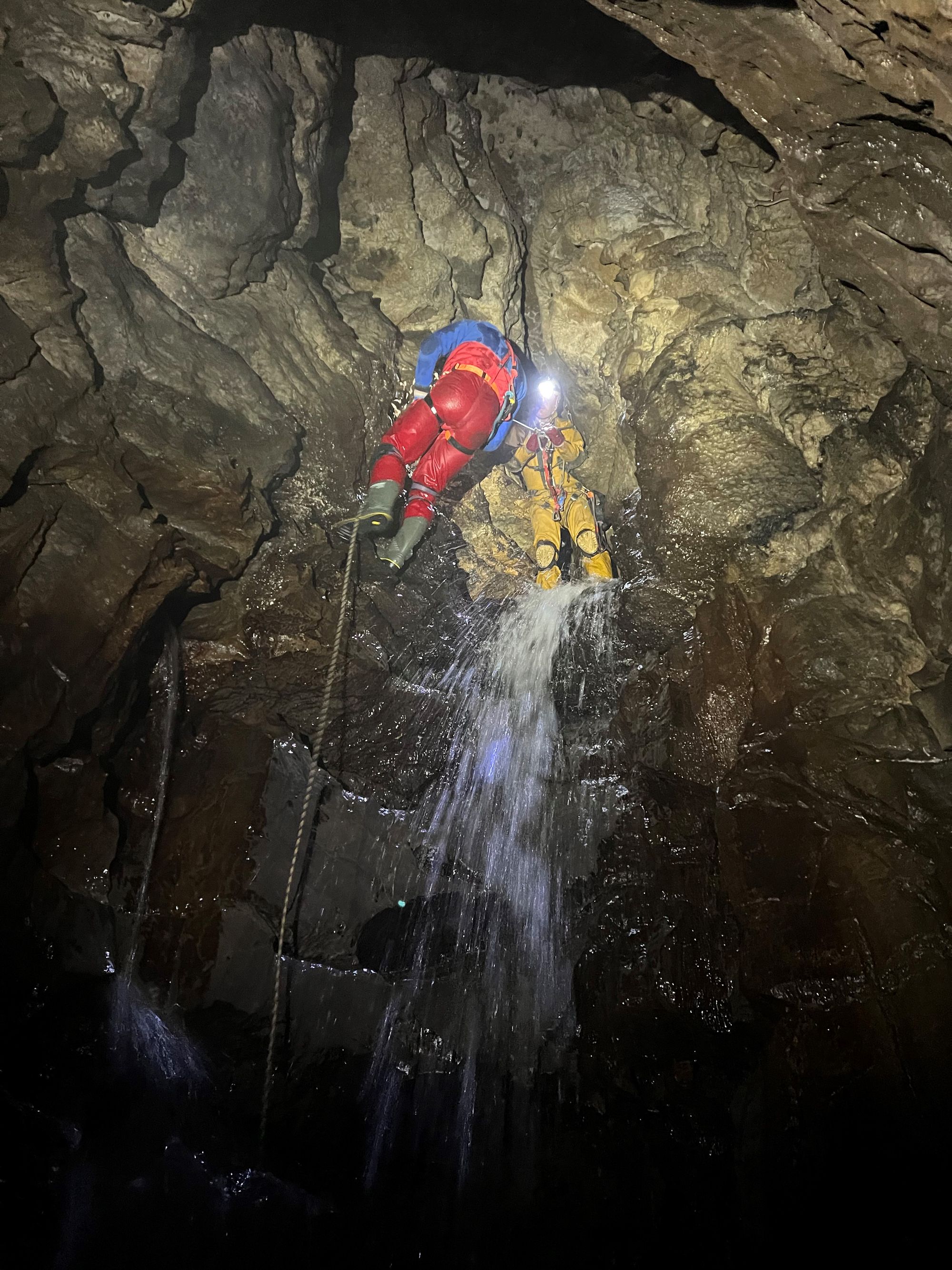 Then the long crawl.  At first I thought it wasn't that bad as I was able to move along most parts just stopping over, but then the crawling started, and the long crawl was worthy of it's name, at about 20-25 minutes to move along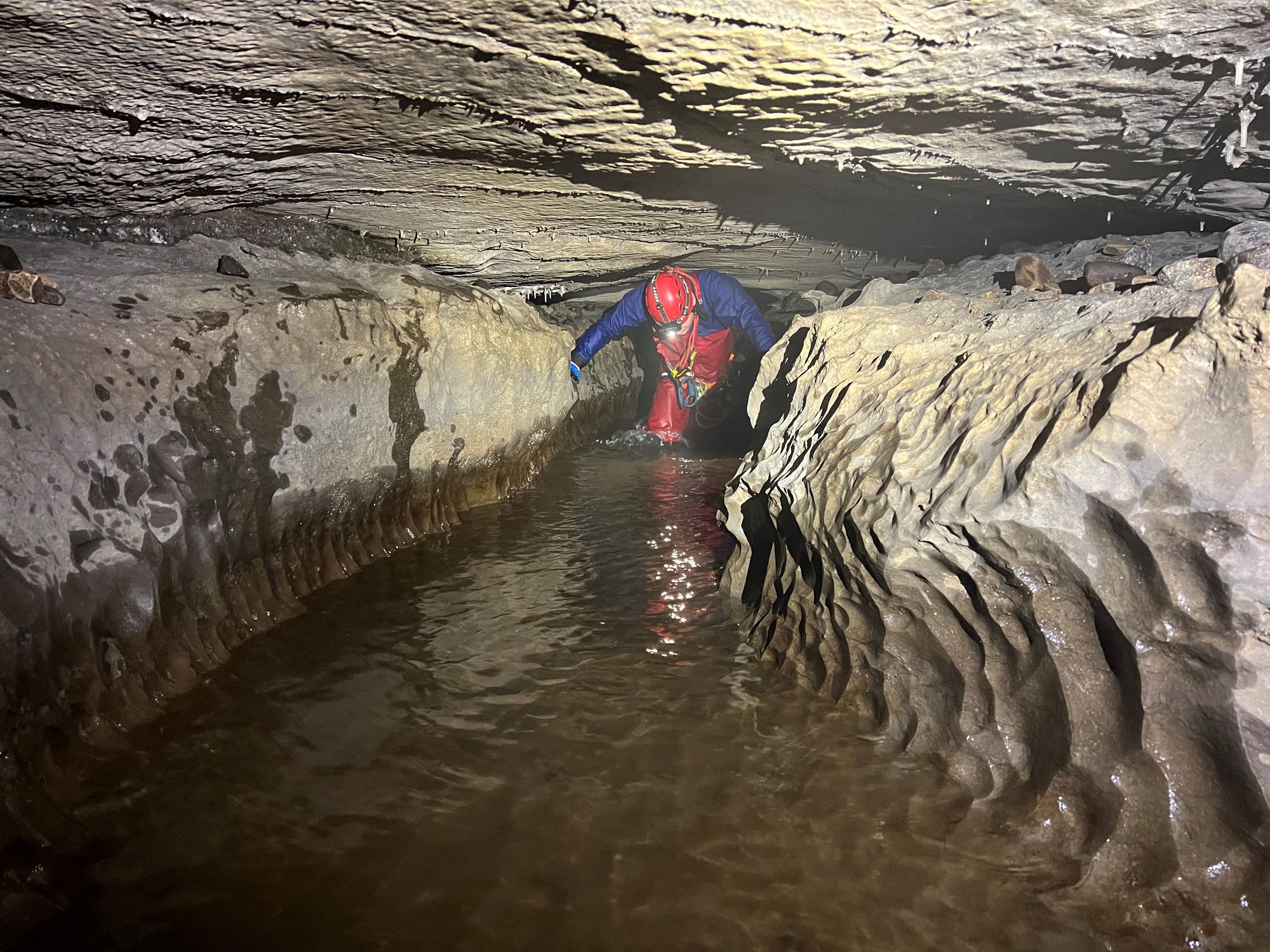 But then we heard the low rumbling of water falling down a pitch and sure enough we came to the short 2nd pitch which Andy rigged.  As it was our first pull-through trip for a while we double/tripple checked the rigging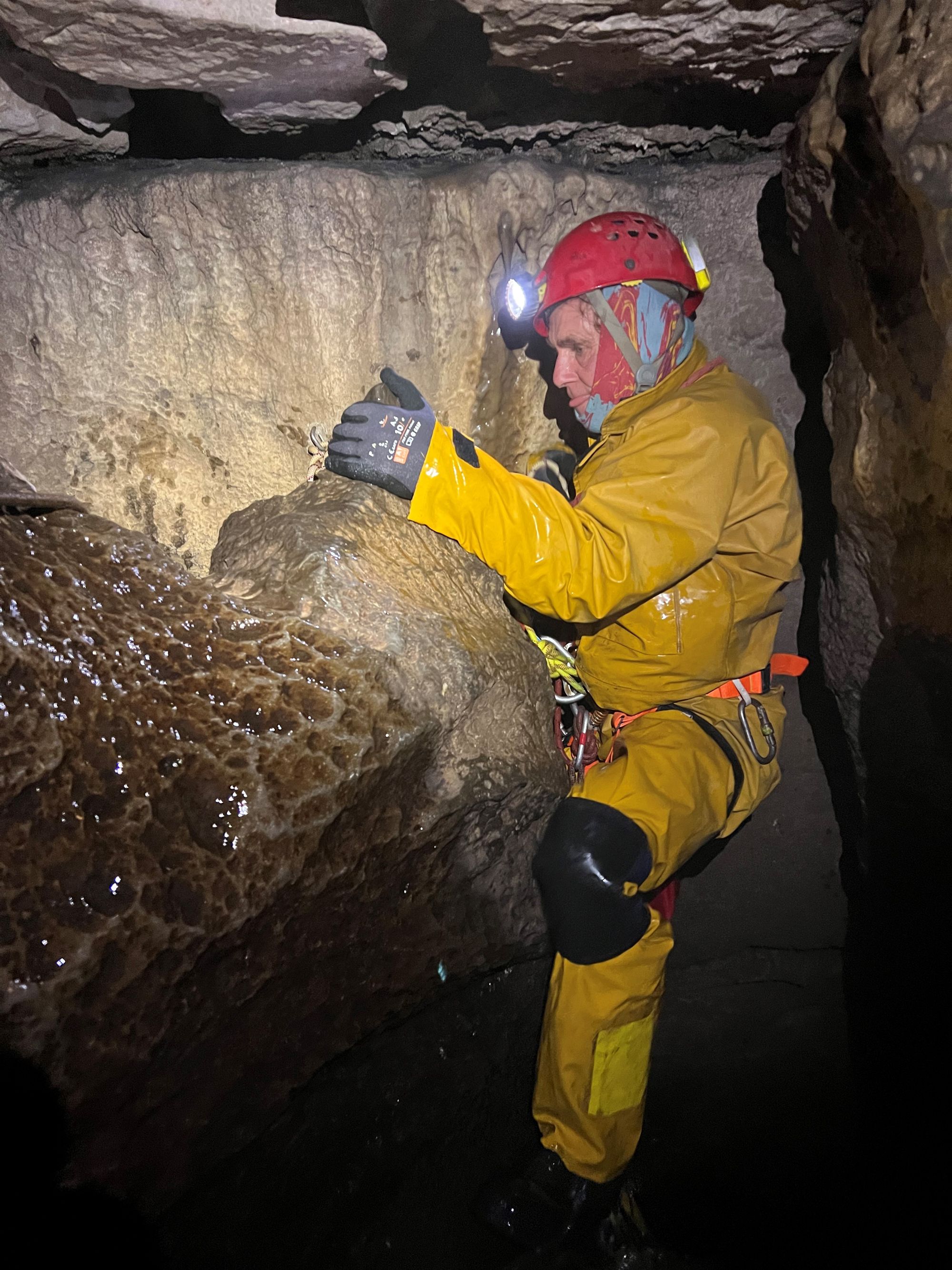 I then rigged Curtain pitch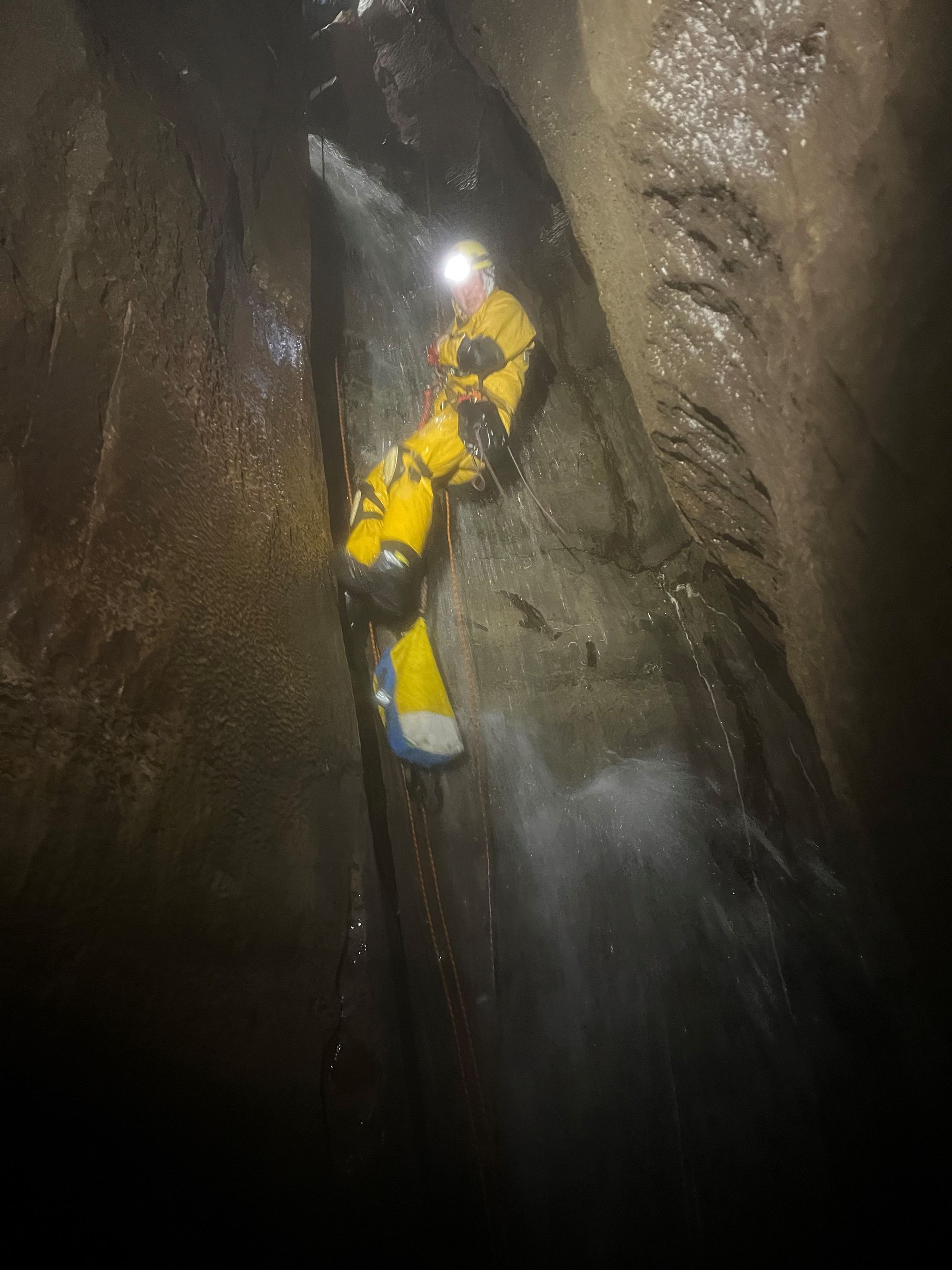 Pool pitch followed shortly after which Roger took care of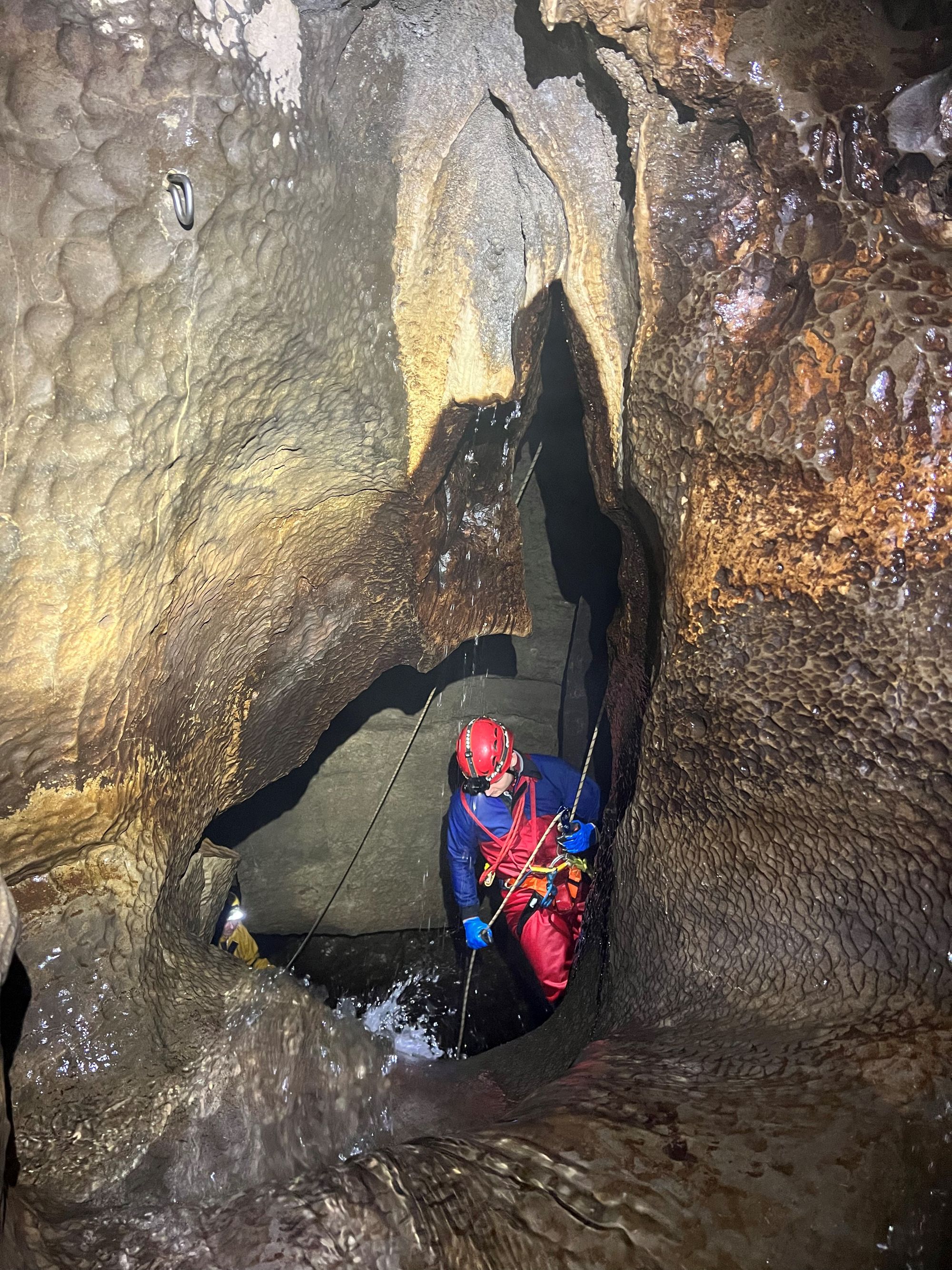 Next was the Split Pitch which Andy rigged the top bit but then waited at the top as I dropped down to rig the bottom section from the platform.  This took me a little longer than it should, I rigged off 2 bolts in the wall i could see, then noticed 2 better ones round the corner! Pull up the rope, through the 2 bolts and all the way down....then I realised I'd left the rope going through the original (wrong) bolts. DOH!. Pull the rope all the way back up, out of both bolts and back through the correct ones again.  Less haste, more speed!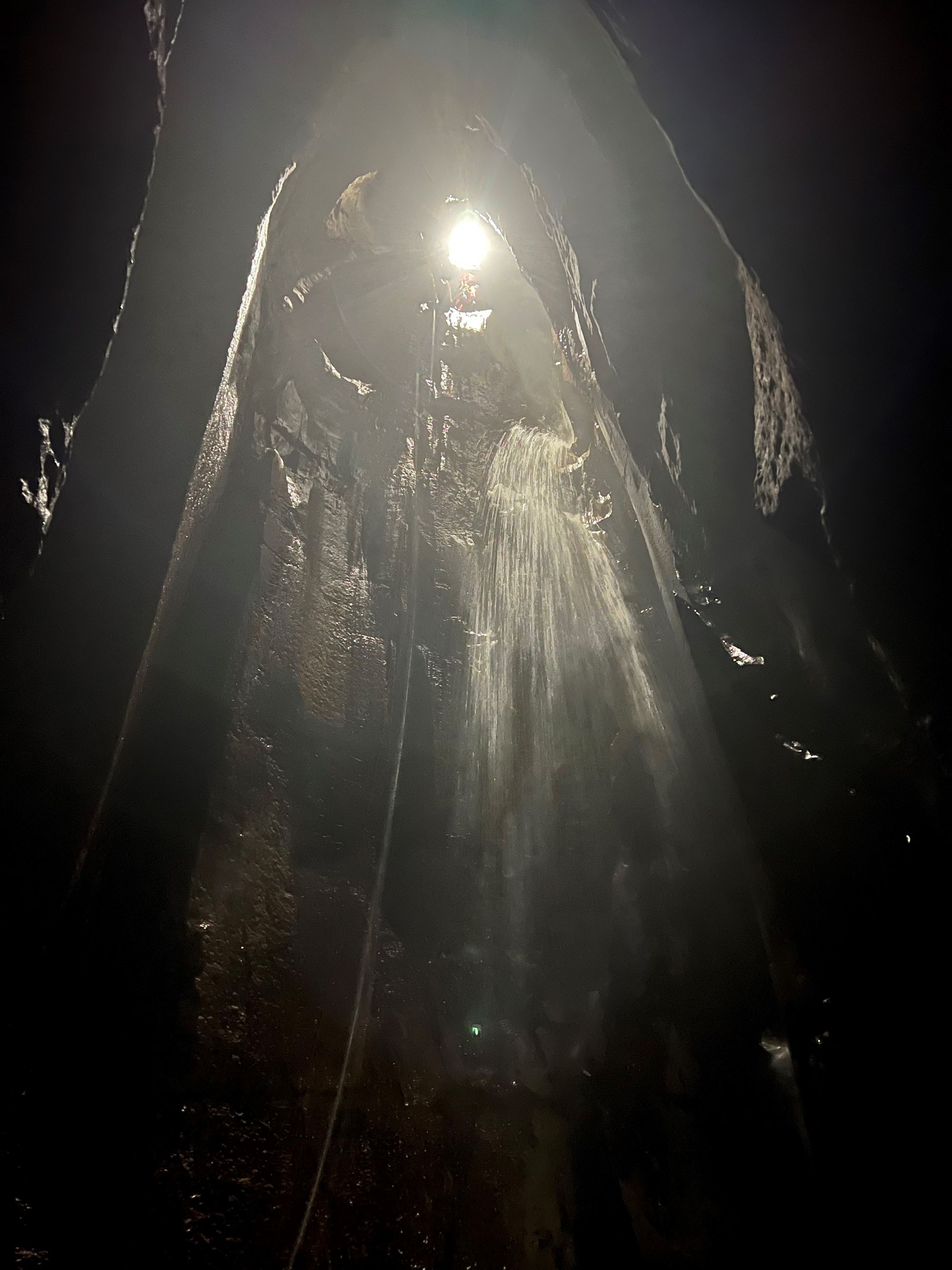 Once we were all down the split pitch, Roger moved on to rig Spout Pitch with Andy, leaving Alasdair and myself looking at the formations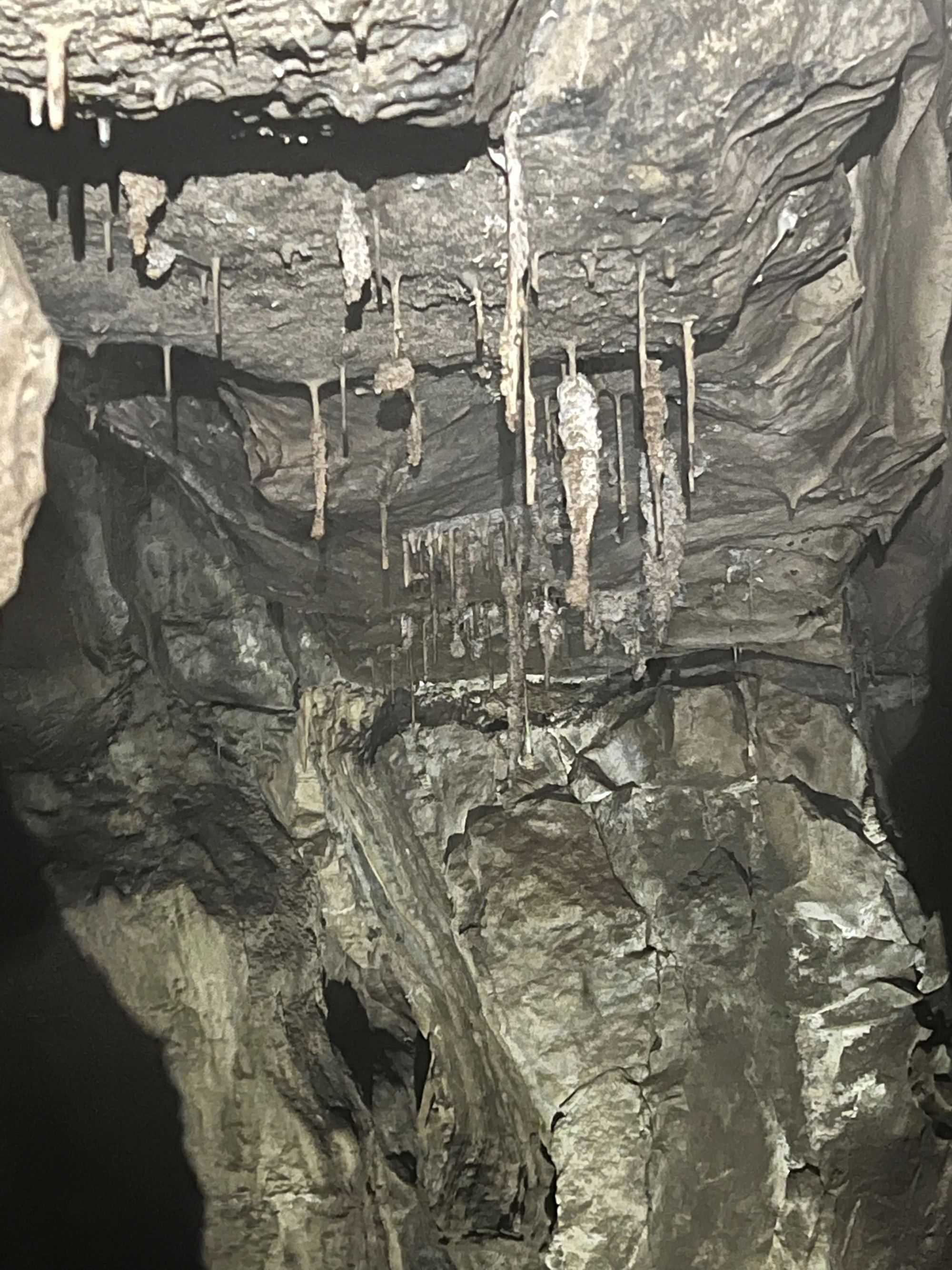 Finally the final pitch in Swinsto Great Aven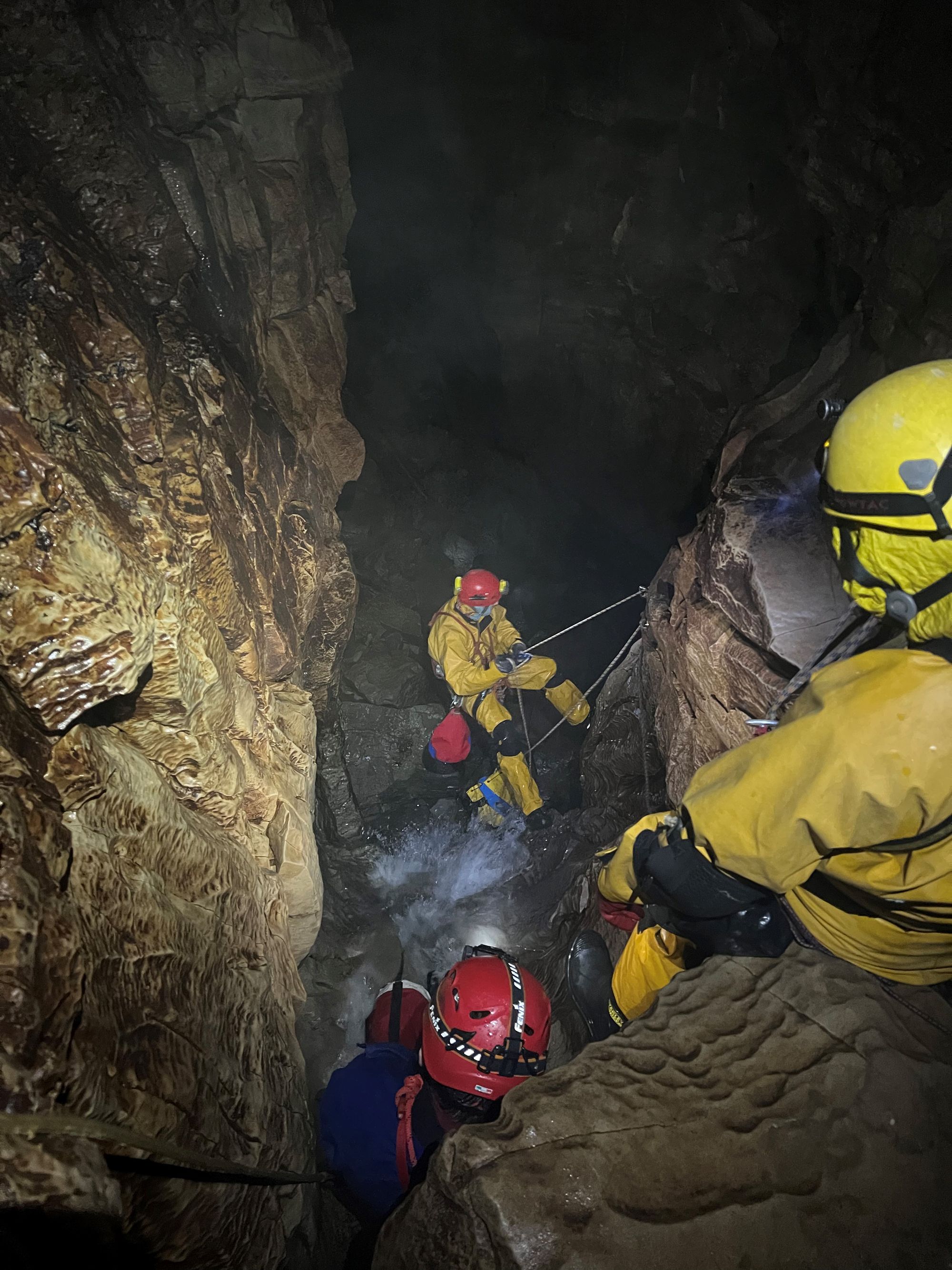 We manipulated ourselves down the final boulder choke and into the master cave.   Roger recounted a trip many years ago when traversing along the high-level route he fell off and went into the fast-flowing streamway towards the sump.  Thankfully he caught the tail-end of a rope and was eventually made safe by another caver that day (Nathan).  A close call for sure and Roger was much happier today seeing the sump in low water conditions!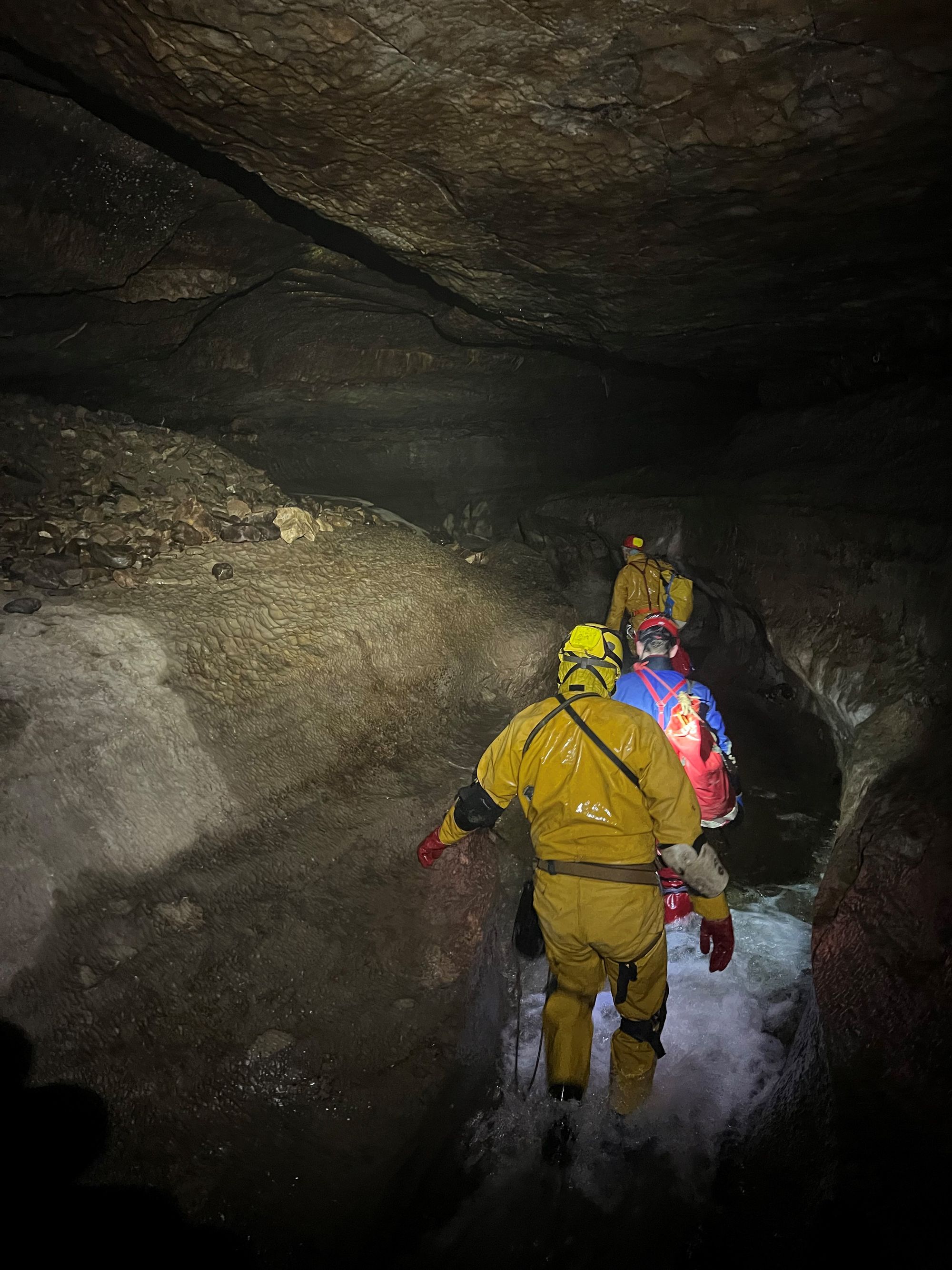 We left the master cave up the Valley Entrance pitch and back out to the cold on the surface where Kate had just arrived back from her walk a few minutes earlier.
A great day out