The agreed meeting point was Inglesport cafe as usual.  I'd organized the meet and joining me was Robin, Alasdair, Ian, Mike T & Andy.  We discussed the options for Lost Johns, which was a typical exchange route of Cathedral/Dome & Mud/Centipede routes; with most of us going down to the final pitch and into the master cave.  We finished out breakfast and then drove to Cowan Bridge and condensed into 2 vehicles, mine and Andy's vans
Robin & Ian said they'd probably not be going to the bottom, so would go down Catherderal/Dome as it takes the longest to rig. The rest of us would do the quicker route down of Mud/Centipede and we'd meet back up just before the battle-axe traverse.
We made good progress and as Andy and I were going down Candle & Shistol we could hear the low rumblings of Robin & Ian approaching. As I got to battle-axe traverse, Mike had started rigging.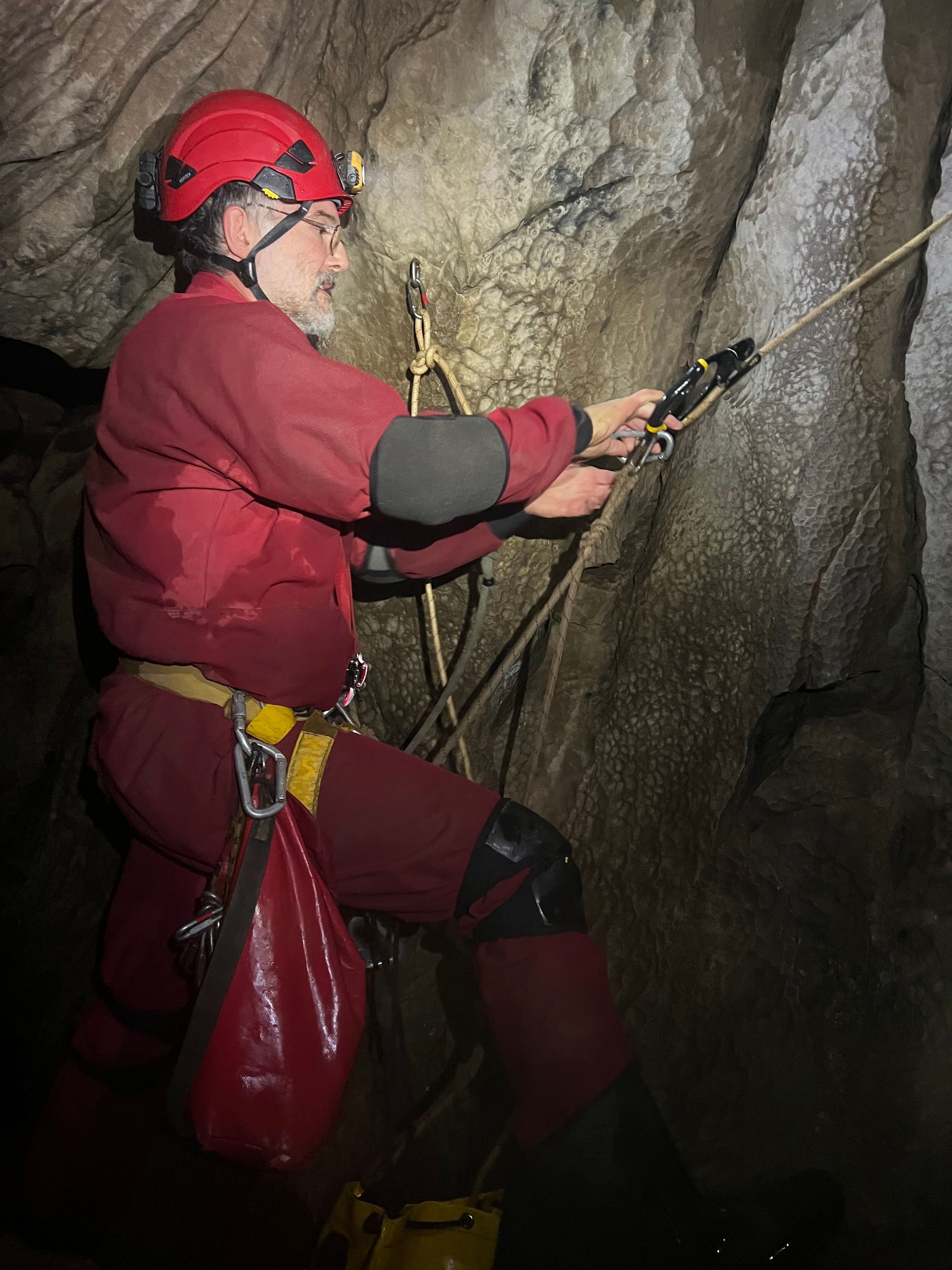 While we waited for Mike to progress, we took a picture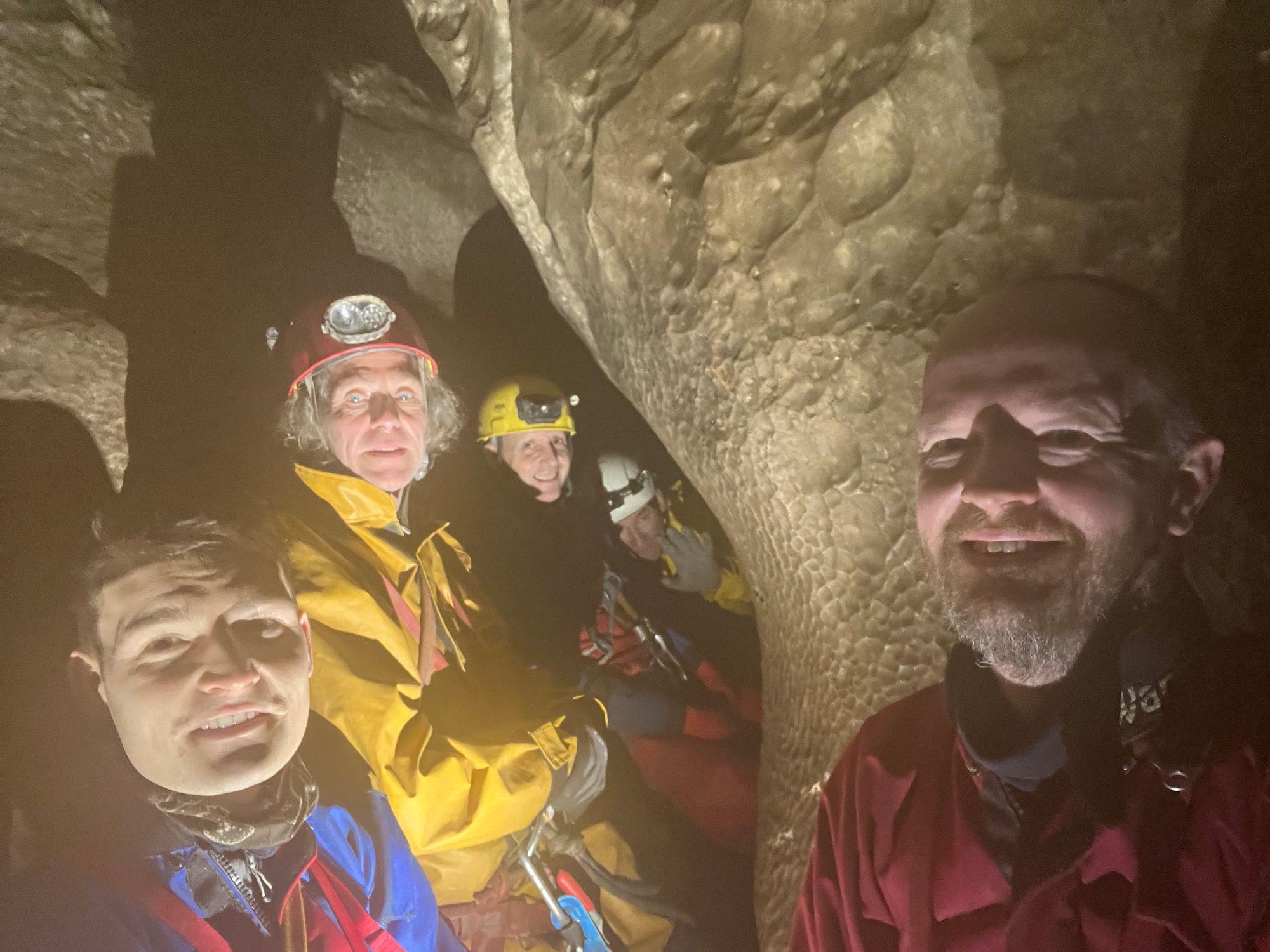 Robin & Ian left after this picture was taken, to de-rig Centipede/Mud route and head out. The rest of us moved along Battle-axe traverse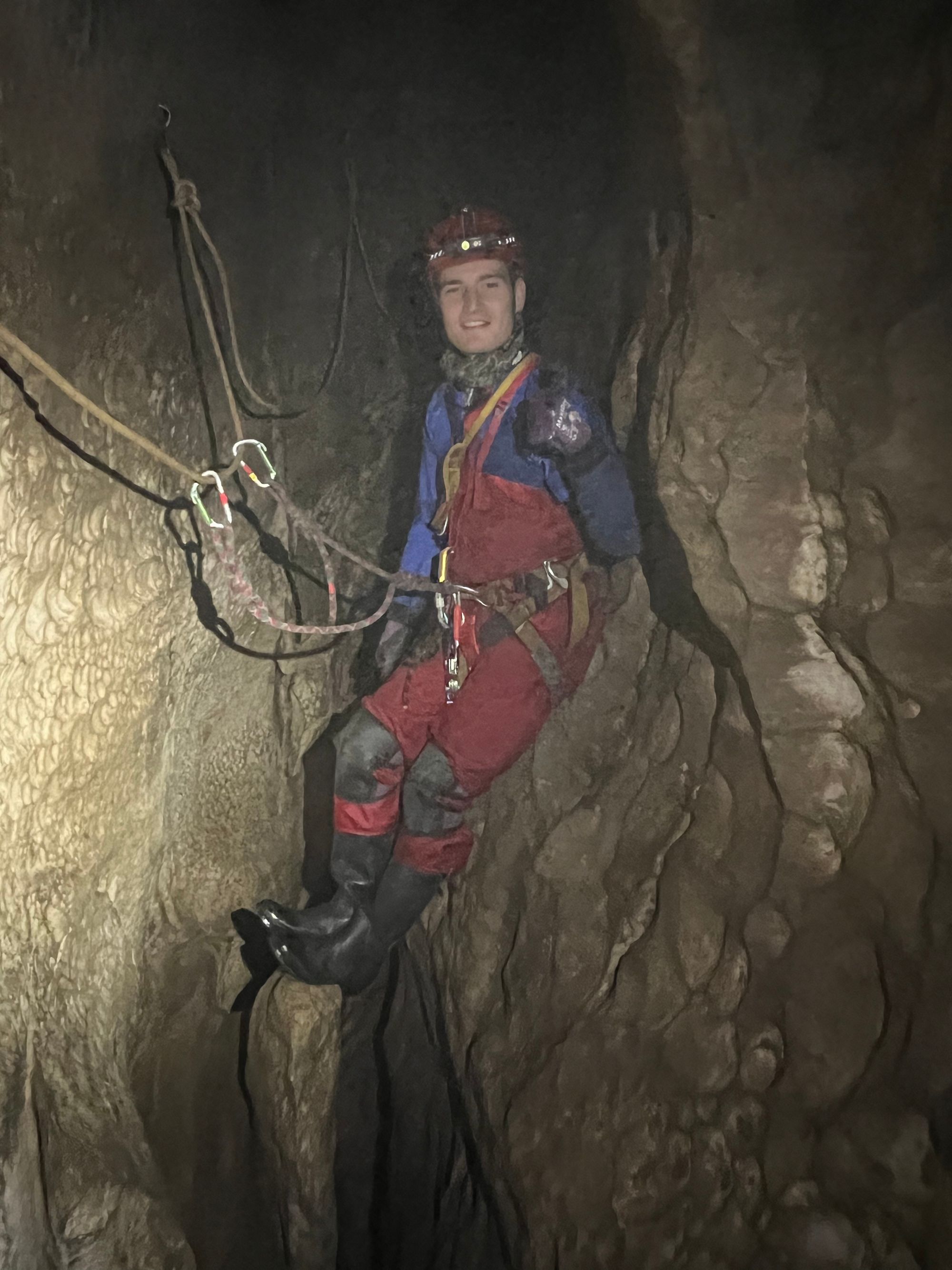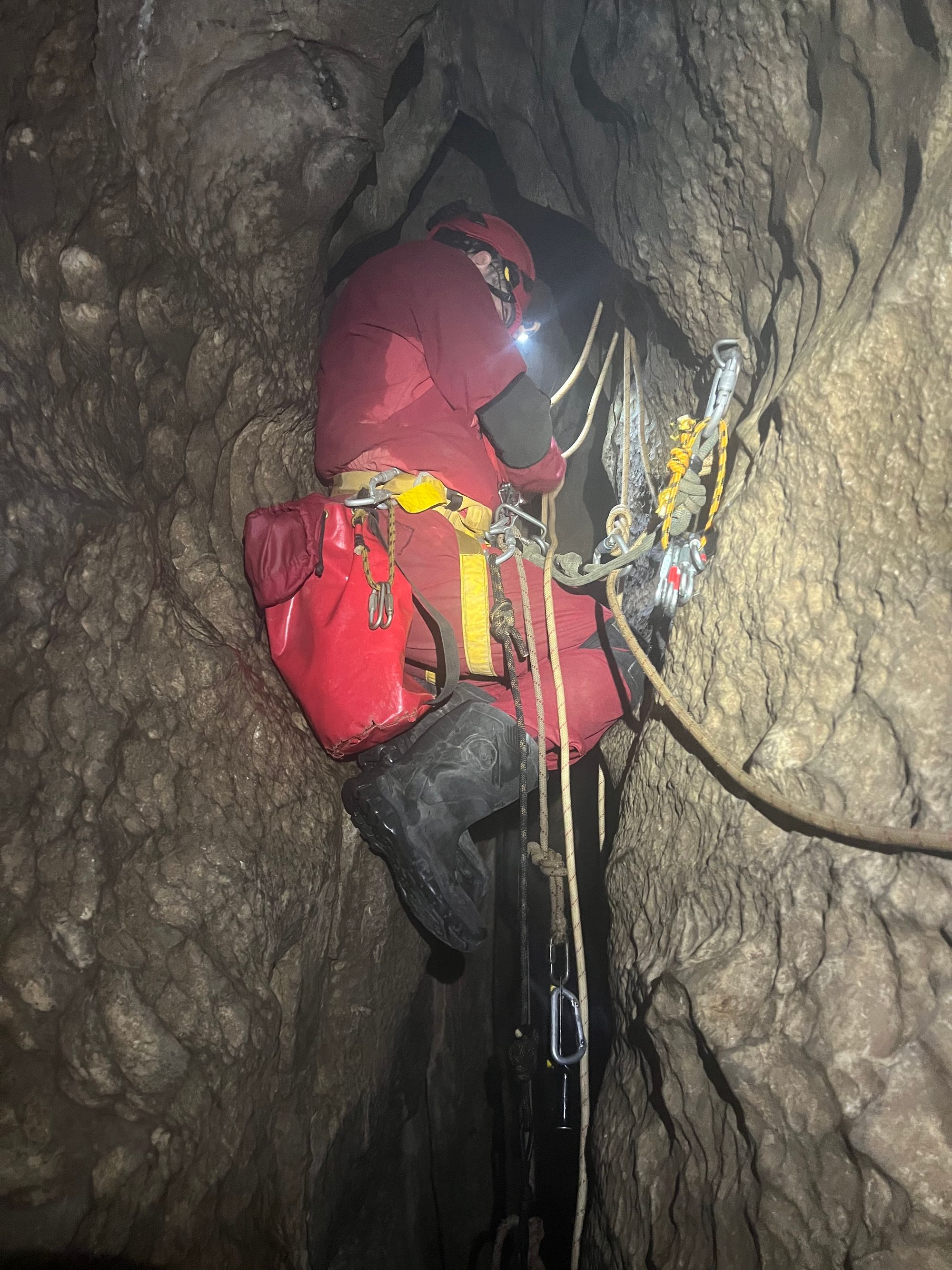 We descended Valhalla, and despite it being Winter, there was (thankfully) very little water coming down! By the time Alasdair got down, Mike had already rigged up the Final pitch, so when Andy arrived we were making our way to the bottom
We made our way to the master cave, and turned upstream and went for an explore, finding some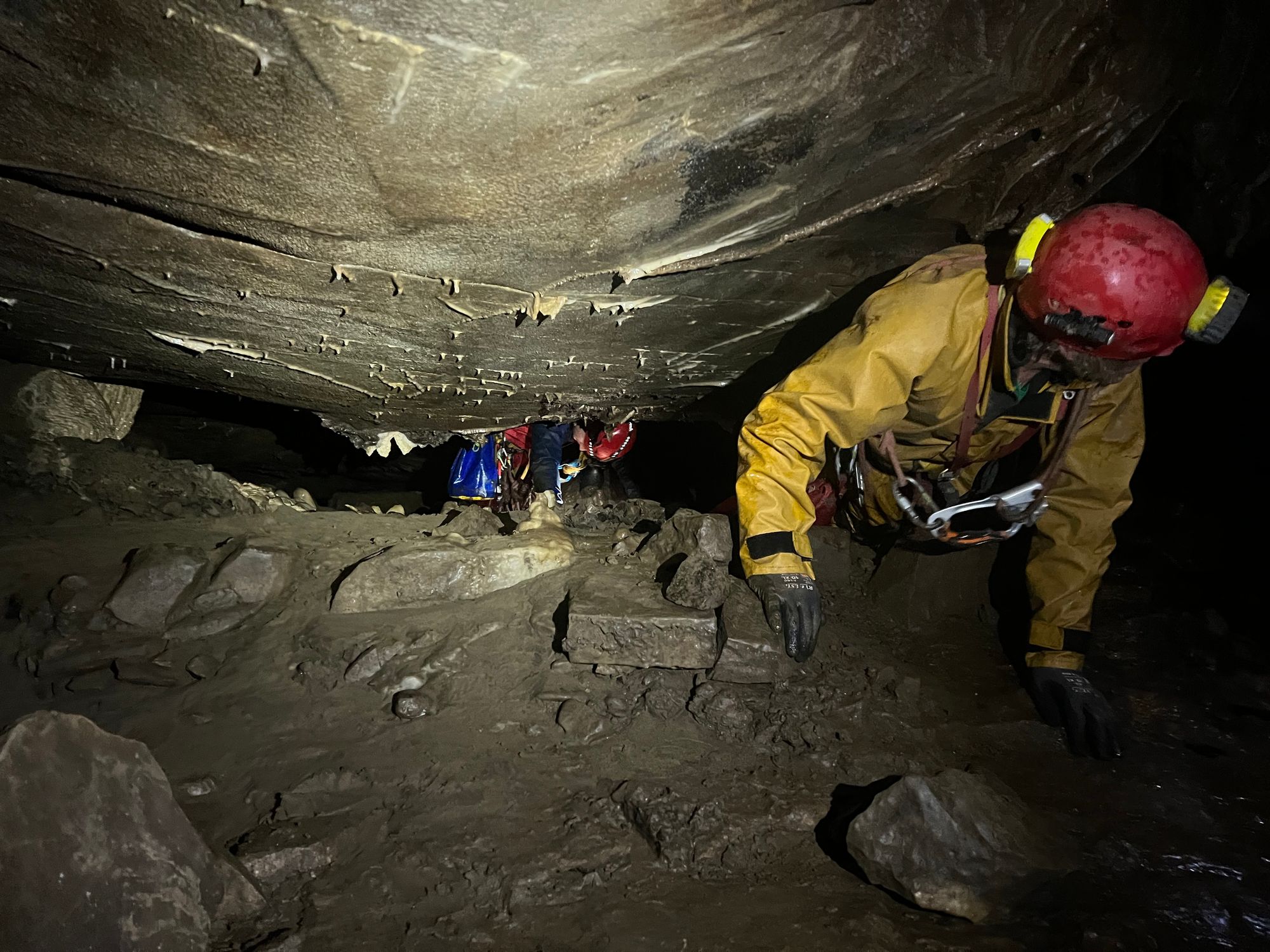 We turned around and headed back out, finally getting back to the surface at 5pm where it was dark and had started to rain. Walking to the vans, we expected to find Ian and Robin but initially there was no sign of them.  I did find my van locked, and oddly the side-door open! A note found on my dashboard said they'd walked down to their cars and would be waiting for us in the pub.
After getting changed (and having cake - thanks to Kate for baking and Alasdair for bringing it!) I called Robin.  Due to the late exit we chose not to meet up with them and all made our way home.